Recent work
These are recent projects I've contributed towards. My work covers the gamut of design, front-end development and back-end development.
---
The
new homepage for the University of St Andrews
delivers a new look and feel for the University with a responsive layout. It includes a rethought information architecture of the home page and other top-level sections.
My involvement: led front-end development; conducted user testing; assisted implementation in T4.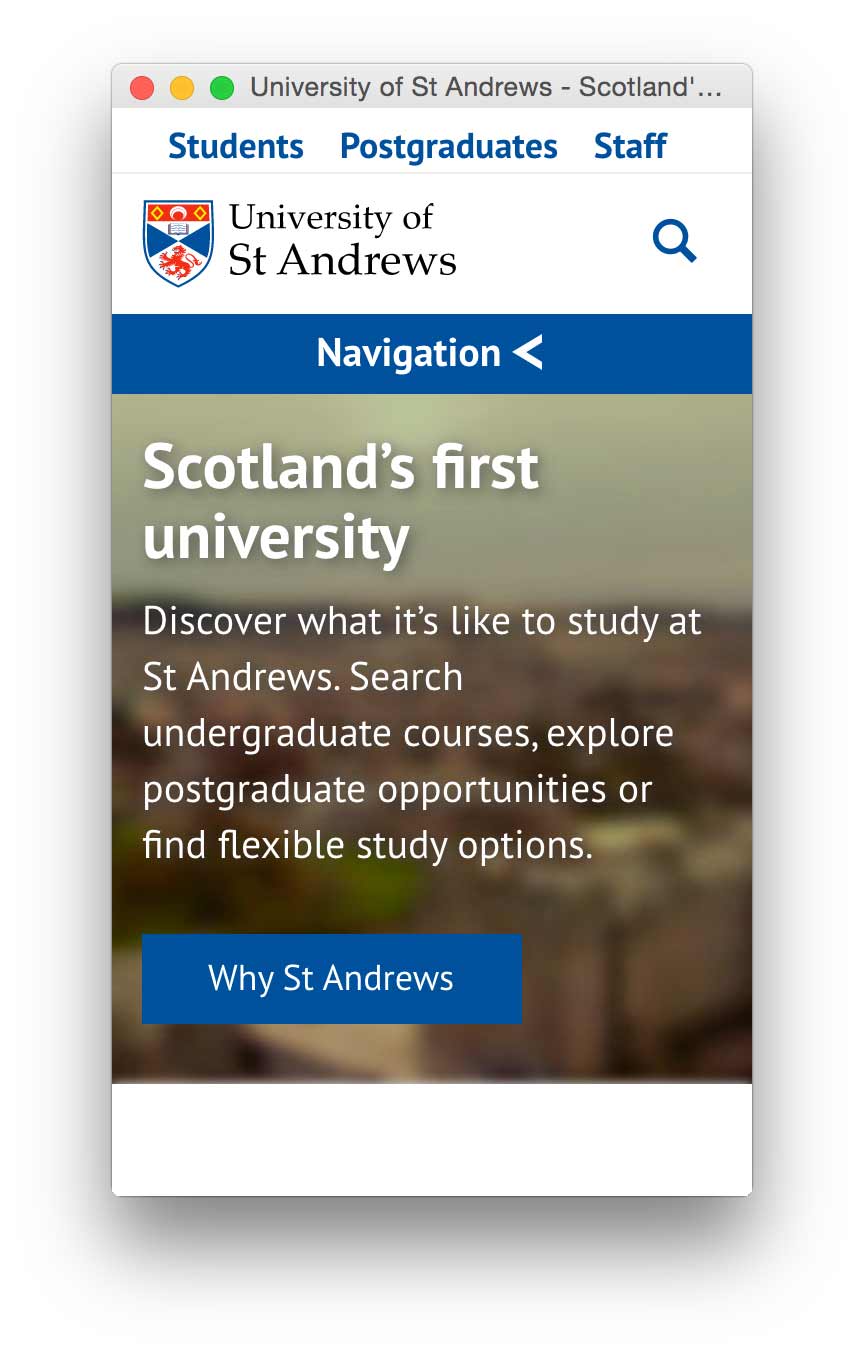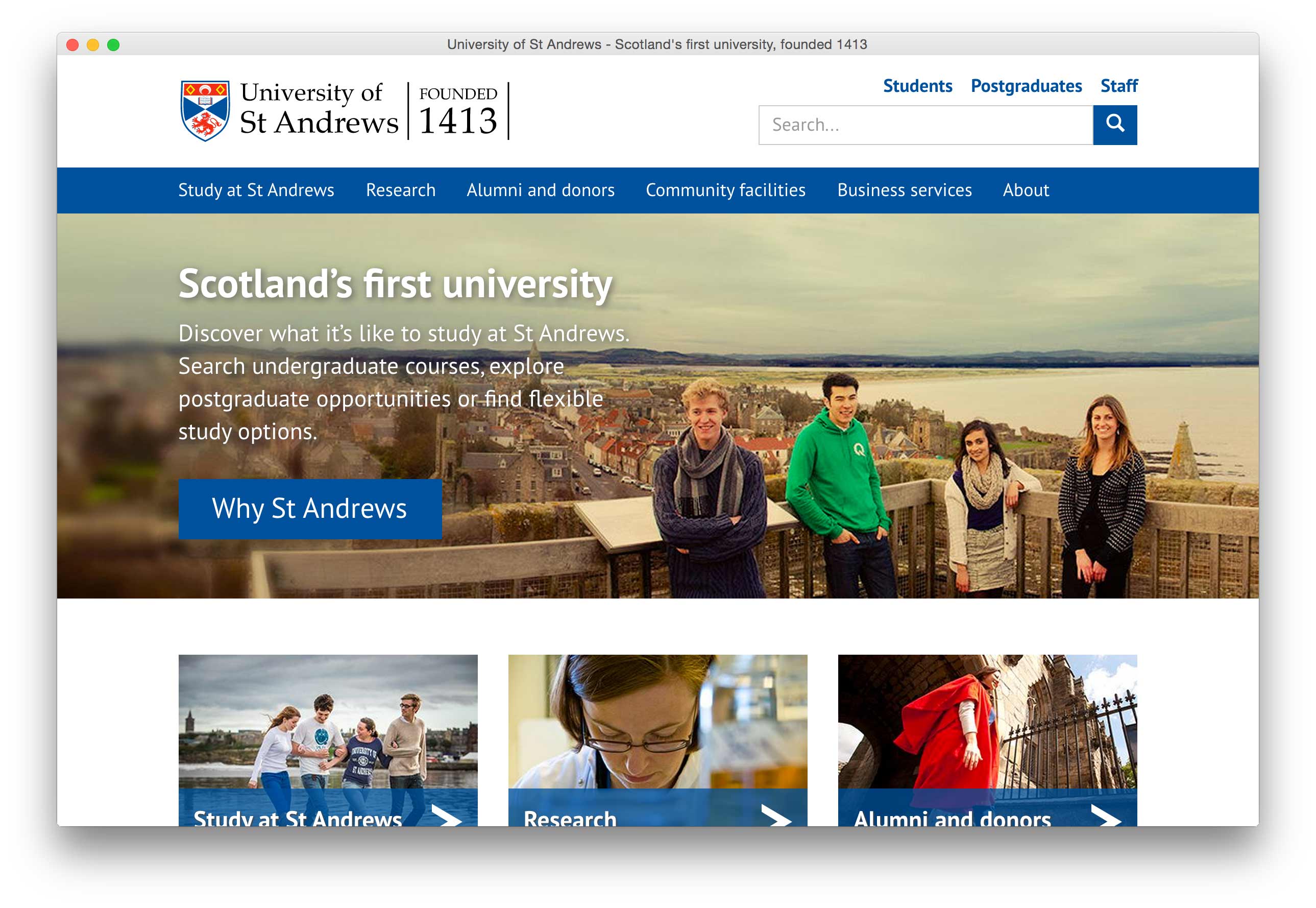 ---
The Digital pattern library at St Andrews is a tool for documenting and sharing design patterns for digital creators at the University. It's a key milestone towards achieving a vision of a consistent look and feel for University digital products.
My involvement: created the pattern library structure and automation; liaised with developers across the University; led development of all front-end code; conducted user testing; chair ongoing fortnightly meeting of University web developers.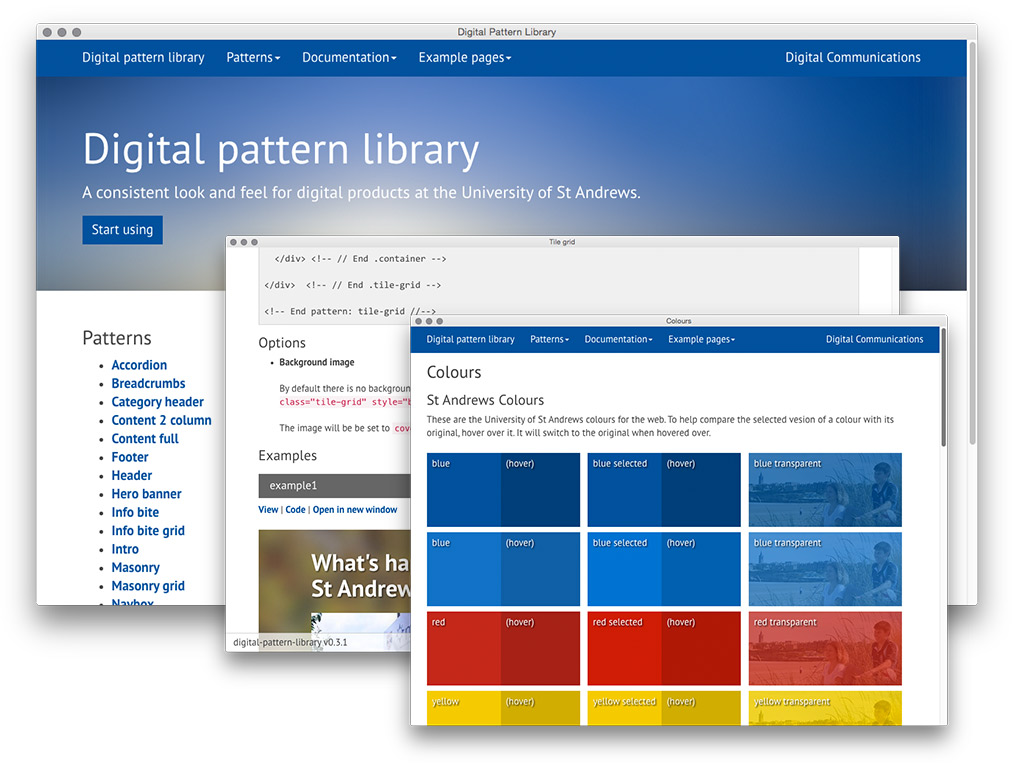 ---
The article Light Box breaks new ground in story-telling at St Andrews. Inspired by immersive long-form articles in the New York Times and Medium, we created this story to demonstrate what was possible.
My involvement: design and typography; front-end development; implementation in T4.